FOOTBALL SOCCER BOARDING SCHOOL
A fabulous opportunity to study in Spain while improving your football.
REGISTRATION IS OPEN
SIGN UP NOW
FOR THE NEXT 2023 -2024 COURSE
Age 14 – 23
This program is available for 10 month:
From September 4th 2023 to June 14th 2024
Christmas holiday period
Spain Soccer Academy remains closed during the Christmas holiday period: from December 19, 2022 to January 9, 2023.
THE PROGRAM INCLUDE
Accommodation in a top university residence. Full Board. Reception 24h.

Double rooms with bathroom.

Airport transfers for arrivals and departures. Transfers to football clubs in the evening.

Enrollment in High School or Spanish Lessons.

Enrollment in a local club.

Training in specific position for improving tactical, technical and physically. Monday to Saturday in the morning (4-5 Sessions).

Personal University Card to make use of the facilities of SSA.

Physical Test: endurance, strength, speed and flexibility.

30 Competitive Games per Season.

5 Games vs ProAcademies.

Photos and Full Videos of all the Games.

Possibility to be represented by Spain Soccer Academy Agent.

Clothing Training (shoes not included) Academy and Club Kits.

Continued support in the aspects of the soccer program by our personal.

Weekly Team Analysis of the games.

Nutritional counseling.

SANITAS Full Medical Insurance.

Doctor in our SSA Facilities during the practices.

1 Ticket to the Official Match of La Liga.

Assistance to Official Training of La Liga club.

Quarterly report of the student's progress.

Official Certificate of the SSA Program.

Advice of Experts in High Performance Psychology.

Physiotherapy and Osteopathy treatment in case of injury.

Multicultural activities.

Dinner and Delivery Awards at the End of Year .

PREMIUM OPTION
Weekly Individual Analysis of the Games.
PREMIUM - Full Year with Academic
Full Year – Training only
Full Year
English International School
Full Year
French International School
If you need more information
WE ARE HAPPY TO SERVE YOU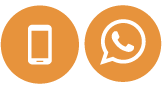 Avenida de Dinamarca s/n
SEVILLE, SPAIN
Monday to Friday:
10,00 h. a 15,00h