Once the registration is formalized, Spain Soccer Academy will contact you to confirm the place and the payment process of the corresponding fee.
Spain Soccer Academy reserves the right to use the photos and other materials with the image of the athletes who participate in our programs, provided that there is no prior express opposition by the participant. However, the authorization to which we refer will be revocable at any time by the participant.
If you have any questions, contact us at info@spain-socceracademy.com or at the information telephone numbers on the "CONTACT" button and we will be happy to assist you.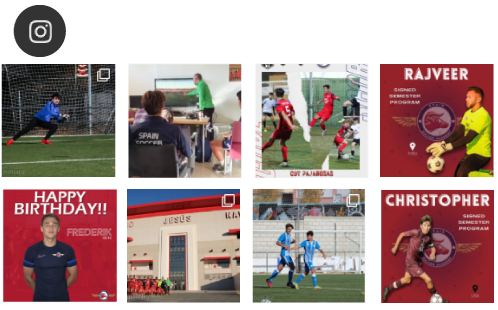 Avenida de Dinamarca s/n
SEVILLA, ESPAÑA
Lunes a Viernes:
10,00 h. a 15,00h